A 30 minute scenic flight over Melbourne City & Beaches flying over St Kilda, the famous Brighton Beach Boxes & Sandringham Marina.
Regular price
$269.00
Sale price
$248.00
per person
Unit price
per
Sale
Call to book
Your 30 minute Experience includes:
🚁 30 minute Private Flight
👫 Minimum of 2 People
📍 Flights depart Essendon (25 mins from CBD)
🥇 Melbourne's #1 Rated Helicopter Company
Helicopter Ride over Melbourne City & Coastal Beaches
Overview - Helicopter Ride over Melbourne CBD & Beaches of Port Phillip Bay
A 30 minute helicopter ride that combines the best aerial views over Melbourne CBD and the iconic beaches of Port Phillip Bay.
As you lift off from the helipad at Essendon Airport you'll track past skyscrapers lining the CBD and fly low and slow down the coast over St Kilda, the iconic Brighton Beach Boxes and even a sunken submarine from World War 1 at Sandringham Marina. On the return leg enjoy this epic coastal flight path one last time before flying over Luna Park, the Formula 1 Grand Prix Circuit at Albert Park and the Melbourne Cricket Ground (MCG) with a spectacular views of the Yarra River, Flinders Street Station and Federation Square in Melbourne's CBD.
Your scenic flight experience includes:
An exciting 30 minute scenic flight over Melbourne's city, beaches & coast
A private helicopter reserved exclusively for you and your guests (your flight will not be shared)
A luxury helicopter with leather seats and air-conditioning for your comfort
As many photos as you can take both on the ground and during the flight
An courteous and experienced pilot who loves making people smile
A guaranteed window seat for uninterrupted views of Melbourne
Premium noise-cancelling headsets from Bose to speak amongst yourselves and with your pilot
A flight path over Melbourne City and Beaches including famous landmarks and tourist attractions
Itinerary - Scenic Flight over Melbourne CBD & Beaches
Your helicopter scenic flight departs from the Helipad at Essendon Airport flying over and around:
Melbourne CBD
Melbourne Star

Docklands

Eureka Skydeck

Port Melbourne

Station Pier

St Kilda Beach

Luna Park

Brighton Beach Boxes
Sunken J7 Submarine at Sandringham Marina
F1 Circuit at Albert Park
Rod Laver Arena

Melbourne Cricket Ground (MCG)
👉 Looking for a longer flight? Try our extended helicopter ride over Phillip Island from Melbourne.

What to expect — Melbourne's Beaches by Helicopter with Rotor One
If you've ever dreamt of flying over Melbourne from the comfort of a helicopter, now is your chance. Arrive at our hangar and relax in our lounge while your pilot walks through your flight and answers any questions.
Walk out onto the tarmac for a few photos with your helicopter with the Melbourne City skyline in the background. Your pilot will provide a short safety briefing before you jump onboard the helicopter for your scenic flight.
You'll hear the chatter of air traffic control as your helicopter picks up into a hover at the helipad before taking off to 1,500 feet (450 metres) and cruising at 185 km/h for an orbit of Melbourne CBD. As the Melbourne Star, Docklands and Eureka Tower come into view you'll bank left towards the coast where the flight starts to get really exciting.
Your helicopter will descend to 500 feet (150 metres) above the ground to fly you low and slow down the coast of Port Phillip Bay. Pass over St Kilda Pier and famous St Kilda Boardwalk on your way to the iconic Brighton Beach Bathing Boxes in all their stunning colours before flying an orbit over the sunken Submarine from WW1 at Sandringham Marina.
Turn back towards Melbourne to fly the same amazing route from a different angle and this time with amazing views of Albert Park, the Royal Botanic Gardens, Rod Laver Arena and the MCG on your way back to the helipad at Essendon.
As your helicopter touches down we guarantee you'll be left with a smile on your face... This is what makes our day and is the reason we love what we do at Rotor One.
What do people say about scenic Helicopter Tours with Rotor One?
Why people choose Helicopter Rides in Melbourne with Rotor One
✅ No-hassle booking policy: Reschedule or cancel up to 48 hours before your flight if your plans change - no questions asked.
✅ Weather guarantee: We'll reschedule your flight free of charge or provide a full refund if your flight is delayed due to the weather.
✅ Private flights: We reserve the entire Helicopter just for you, unless you'd like to book a single seat on a shared flight.
✅ Noise-cancelling headsets from Bose: Amazing sound quality designed to protect your hearing during the flight.
✅ Fly with our owner: Our owner Ed runs the company and often flies guests personally to ensure our experiences are truly special.
🎁 Looking to purchase this flight as a Gift Voucher?
If you're searching for helicopter rides near me, a Melbourne City & Coastal Beaches flight is a unique and exciting gift that's perfect for an upcoming birthday or wedding anniversary. Gift Vouchers can be purchased for up to 3 people and sent online or as a physical gift card in the mail.
👉 Purchase a Gift Card for the Melbourne City & Coastal Beaches flight.
A scenic helicopter tour ideal for any occasion!
This scenic helicopter ride allows you to explore the best landmarks and tourist attractions in Melbourne, all in less than an hour and without ever needing to jump in a queue. The Melbourne City, Coast & Beaches flight is an extremely popular birthday or anniversary present and also a popular choice for engagement proposals with spectacular views of Melbourne CBD and over the beaches of Port Phillip Bay. This scenic helicopter ride over Melbourne is guaranteed to be a moment you, your partner or your family will remember for the rest of their lives.
A scenic helicopter ride ideal for any special occasion including a birthday or anniversary.
Looking to celebrate your partner's birthday or anniversary? Our 🥂 Birthday & Anniversary Experience for Couples includes champagne on arrival, mini-photoshoot and HD video recording of your entire flight.
Looking for an exciting and educational gift for your child? Our 🧑‍✈️ Co-Pilot Birthday Experience For Kids allows your child is invited to fly as Co-Pilot to learn how helicopters fly and even help their Pilot start the helicopter!
⛰️ Looking for a different helicopter tour in Melbourne?
See our exciting Melbourne scenic flights collection showing off the very best parts of Melbourne by helicopter including: 
How much does a Melbourne City, Beaches & Coastal Adventure cost?
Price per person
2 People
3 People
4 People
5 People (Two Helicopters)
6 People (Two Helicopters)
❗ IMPORTANT INFORMATION ABOUT YOUR FLIGHT

Where are you located?

Rotor One is located at Essendon Airport which is 20 minutes from Melbourne CBD. Our address is Hangar 7 Wirraway Rd, Essendon Fields and we have off-street parking next to our building.

When should I arrive?

Please arrive 10 minutes before your booking begins for a relaxed experience.

Do you depart from other locations, like the City Helipad?

We depart from Essendon Airport as you have an amazing view of the Melbourne City skyline from the moment you step onto the tarmac. We do not offer flights from the City Helipad on the Yarra River.

What is the minimum age requirement for children?

Children aged 2 years and older can fly. Our pilots will give them special attention to ensure they have an amazing time. All children will have their own window seat and pay the same seat price (we don't offer discounts for children as we make sure they have even more fun than the adults 😁)

I'm just one person. Can I fly by myself?

All our scenic and winery flights are private and require a minimum of two people, except for our Learn To Fly A Helicopter experience. You can book two seats on a scenic or winery flight if you'd like the helicopter to yourself.

Can bad weather prevent us from flying?

Yes, adverse weather conditions such as low cloud, fog, heavy rain or high winds may require your flight to be delayed or rescheduled. If this is the case, your pilot will contact you at least 2 hours prior to your booking time to reschedule your flight to another day/time. We unfortunately cannot provide refunds on flights eligible to be rescheduled.

Google says there's will be bad weather on the day. Should I reschedule?

There's no need to contact us to reschedule based on a weather forecast as they're often inaccurate, especially in Melbourne! We use live weather data on the day of your flight to determine if flights can be conducted safely. We'll contact you at least 2 hours prior to your flight if bad weather could delay your flight.

Why do I need to provide my weight?

We use this to calculate the weight and balance of the helicopter prior to flight. If any guests are over 130kg or a group of 2 or 3 weighs more than 240kg, please contact us prior to booking.

Can I use my camera or phone during flight?

Yes, we encourage you to take as many photos and videos on the ground, and in the air, as possible.

What should I wear?

Please bring a pair of sunglasses and you're welcome to wear clothing appropriate to the weather. We do recommend a wind-breaker jacket for any sunrise / doors-off flights and also when flying on our 12 Apostles tour as both experiences can be windy.

Can I bring any luggage?

Handbags, small backpacks or duffel bags weighing less than 10kg and less than 60cm in length can be carried. Its essential all baggage is soft and compact as it must fit in a small baggage compartment under your seat. We're not able to carry any rigid suitcases or airplane carry-on size rolling luggage.

Can I fly if I'm pregnant?

Yes, however we recommend flying prior to your third trimester.

Can I fly if I'm in a wheelchair?

Yes, our hangar is wheelchair-accessible and we warmly welcome passengers with special needs. Our team will gladly assist in lifting any passengers into the aircraft for their flight. We can also arrange to transport foldable wheelchairs when flying 4 or more passengers, as we use larger helicopters with cargo holds for these flights. If you'd like to arrange wheelchair rental for your flight, please contact Fisher Lane Mobility to confirm availability and request their delivery and pickup service to our hangar.


☔ BAD WEATHER & BOOKING CHANGE POLICY

What happens if there's bad weather on the day of my flight?

We really, really want you to enjoy your helicopter experience, so we only fly when the weather allows a safe and comfortable flight.
Occasionally, bad weather on the day of your flight may require your flight to be delayed or rescheduled (i.e. low cloud, fog, heavy rain or high winds).
We'll contact you on the day if we need to reschedule your flight, and work with you to find a new date or time.
We unfortunately cannot provide refunds on flights eligible to be rescheduled.

 

However, your booking can be transferred to another person, or converted to a Gift Voucher to be used towards any flight with Rotor One.

Can I reschedule or cancel my booking?

You can reschedule or cancel your flight up to 72 hours before your departure time.
Please note there is a

 

10% cancellation fee for any booking cancelled at your request.
We unfortunately cannot reschedule or cancel flights with less than 72 hours notice as we make commitments to ensure your Pilot and Helicopter are reserved exclusively for you on the day.

Please contact us on

(03) 7065 1888

or

concierge@rotor.one

to make changes to your booking.
✅ FLIGHT SAFETY

Pre-Flight Safety Briefings

Each of our guests receive a pre-flight safety briefing from your Pilot on the planned flight path, what to expect during the flight and how to operate emergency exits.

Qualified & Experienced Flight Crews

All our crew are qualified Commercially Licensed Pilots and Flights Instructors with detailed knowledge of Melbourne airspace and several hundred to several thousand hours of flight experience each.

Detailed Monitoring of Weather Data

All flights are subject to favourable weather conditions on the day and your Pilot may delay or cancel your flight if they believe the weather may impact the safety margins or comfort of your flight.

Use of Position Broadcasting Technology (ADS-B)

Our helicopters are equipped with the newest position broadcasting technology (ADS-B) which tracks our position in real-time and gives automated warnings of other aircraft flying nearby.

Routine Mandatory Maintenance Inspections

Our helicopters are inspected every day prior to the first flight and receive a detailed inspection every 50 hours by licensed aircraft engineers (LAME) with critical components being replaced every 100 and 400 hours of flight time.

Flight Planning & Monitoring with Air & Rescue Services 

All flights to destinations outside Melbourne have detailed flight plans that are submitted to Airservices Australia and include deadlines for time that search action may be required (SARTIME) as a strict precautionary measure.
View full details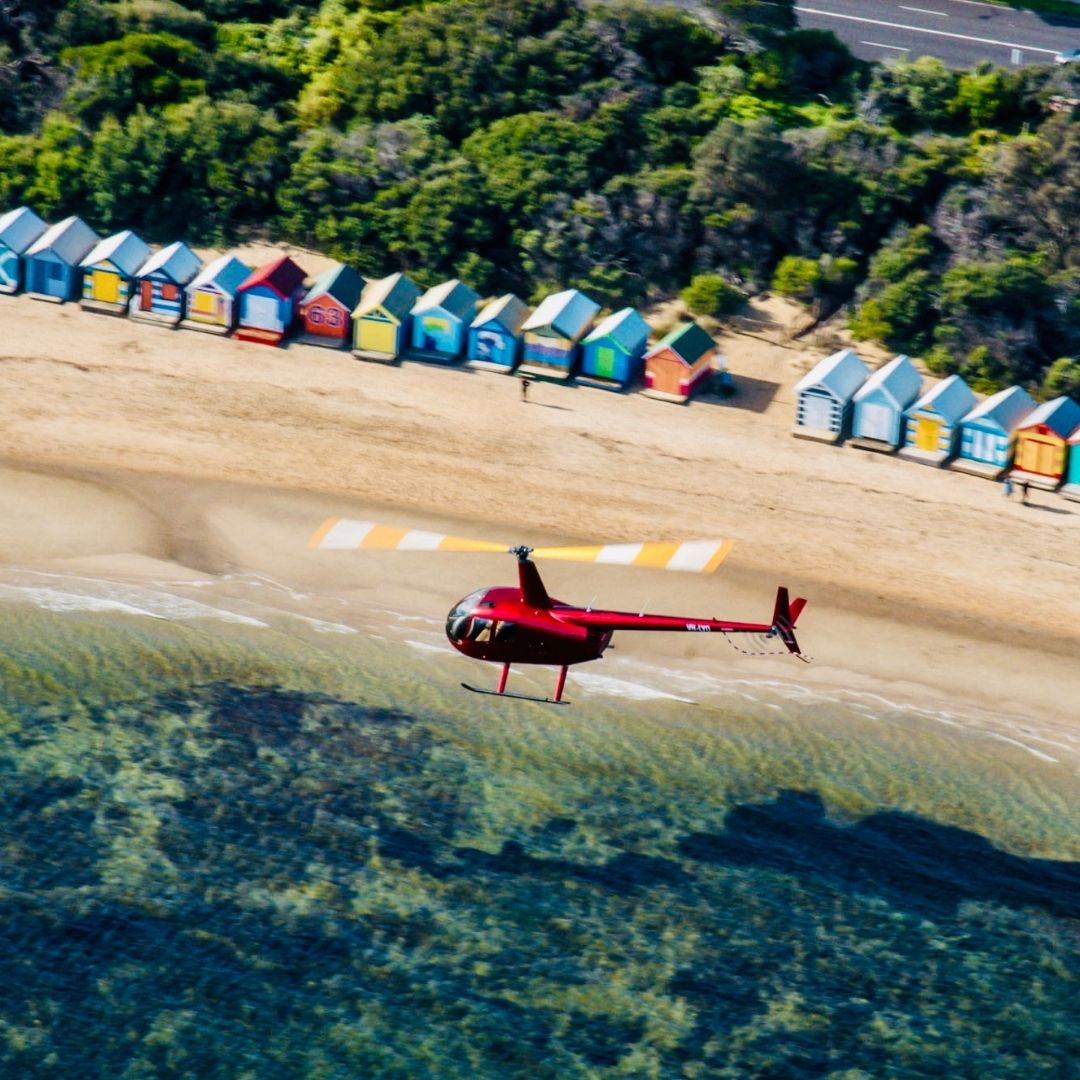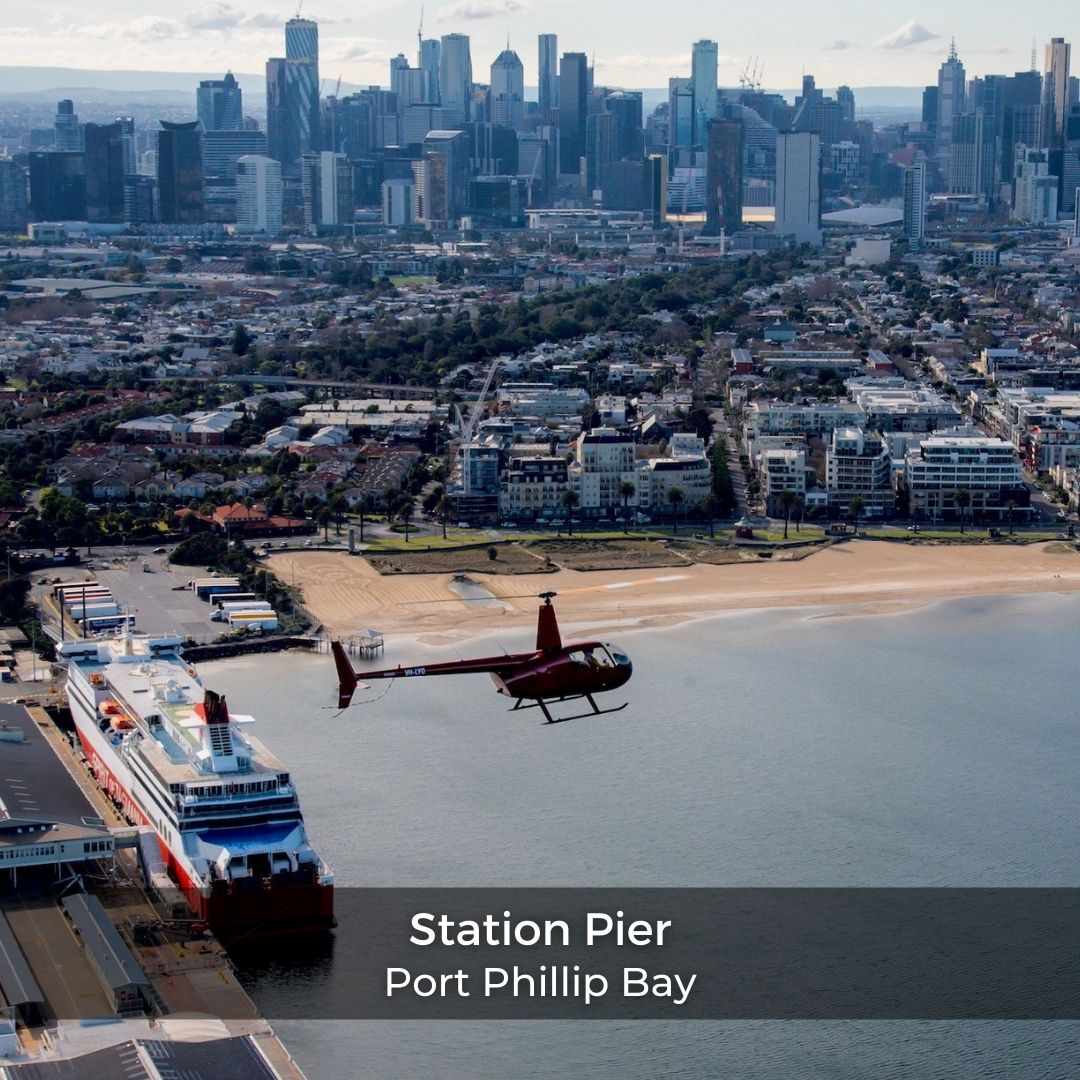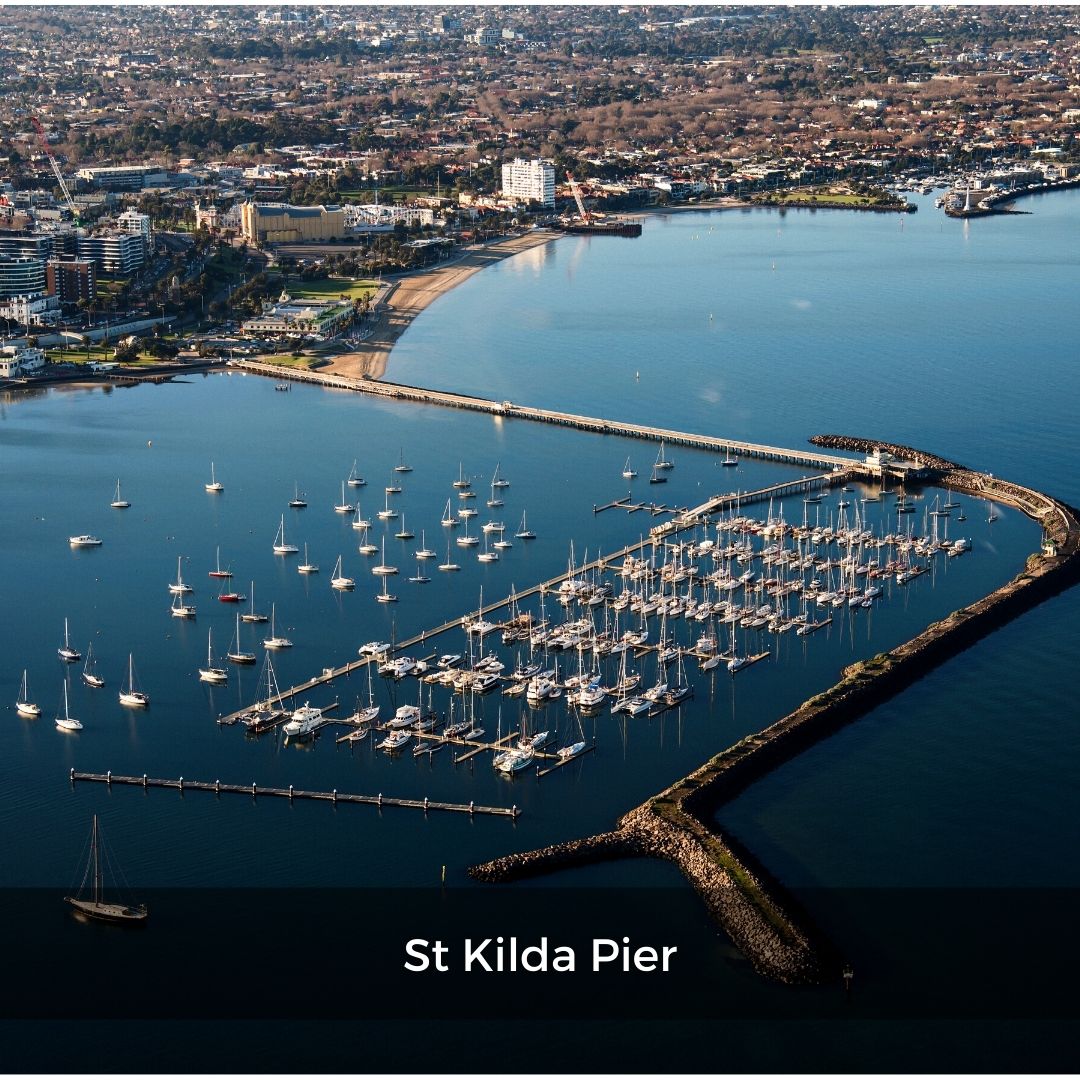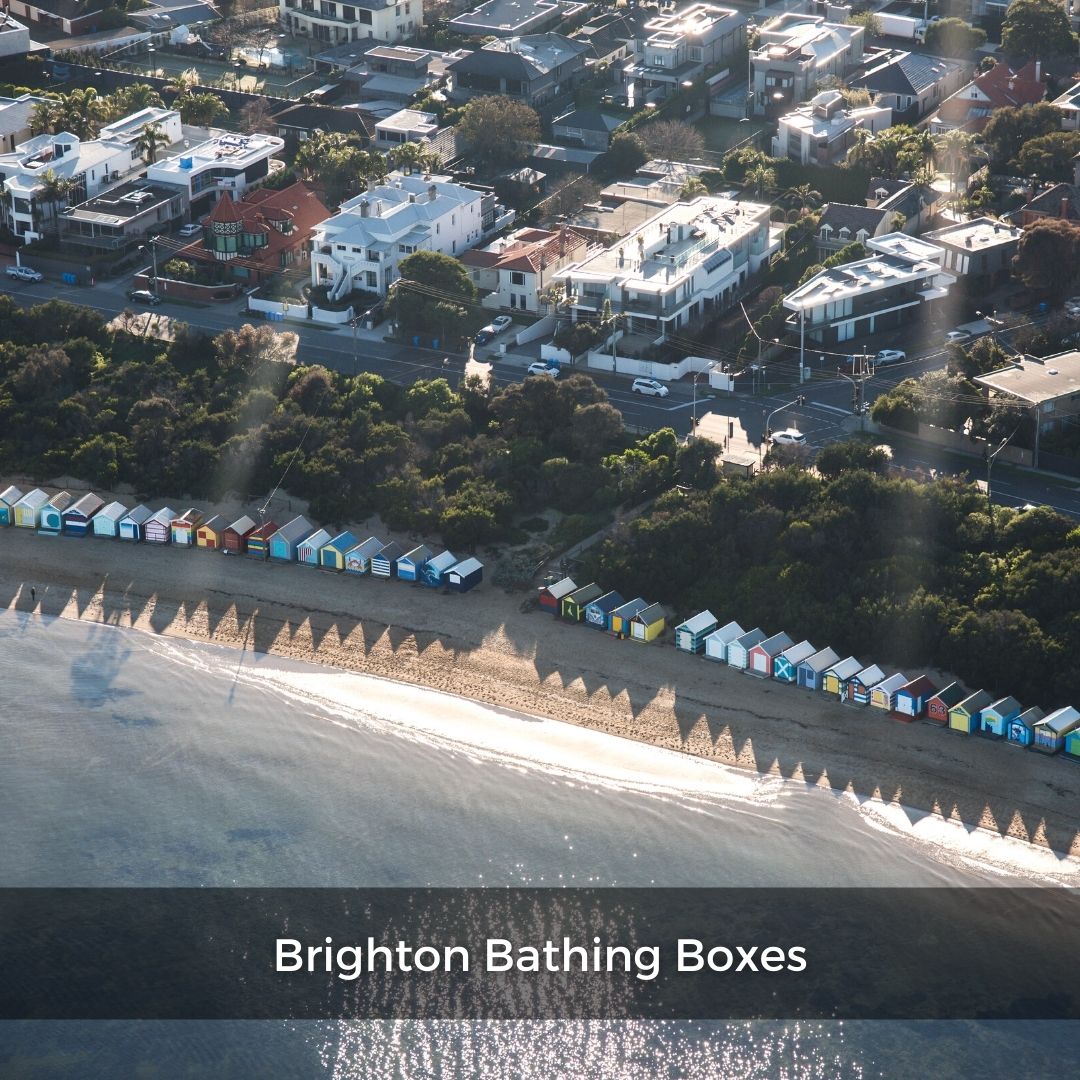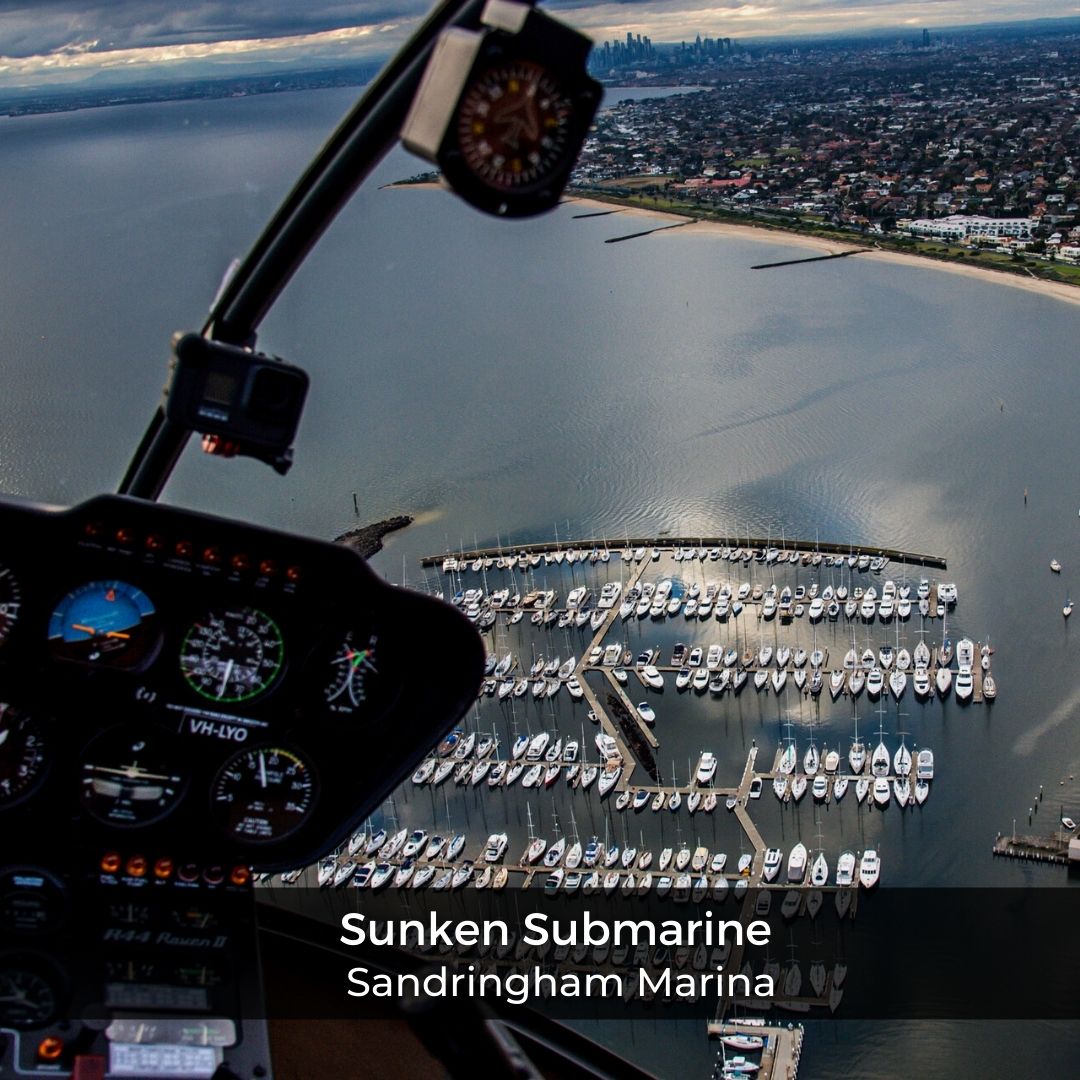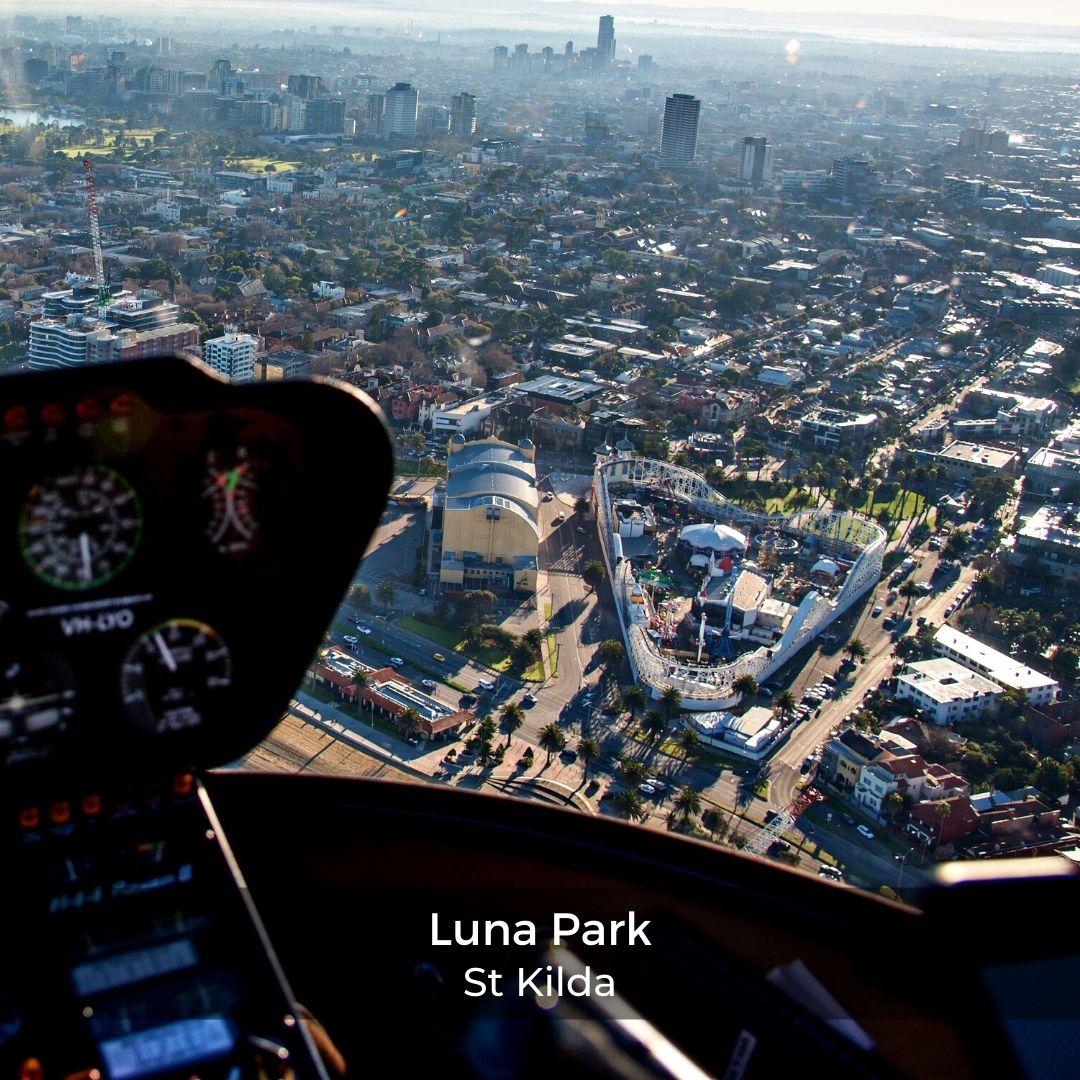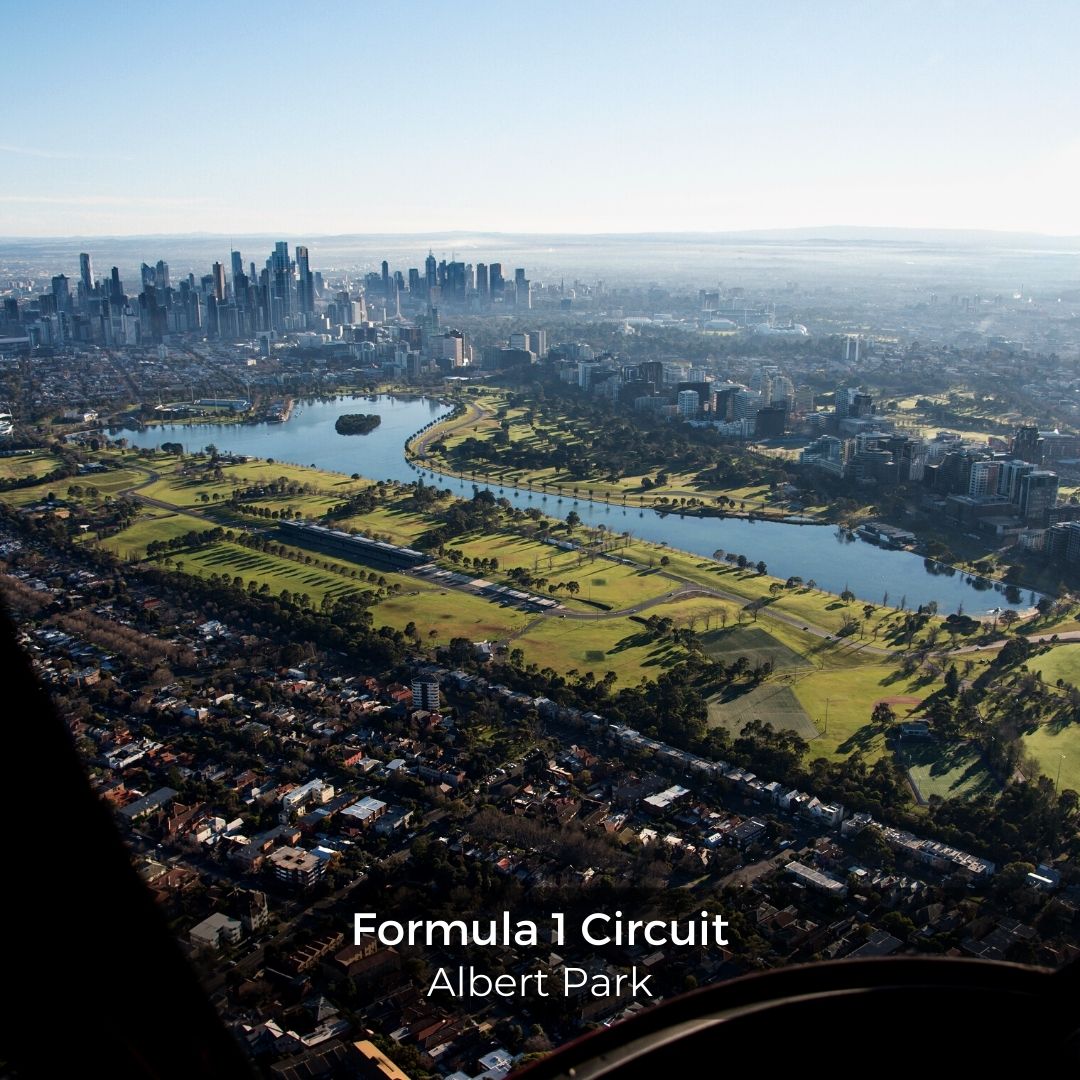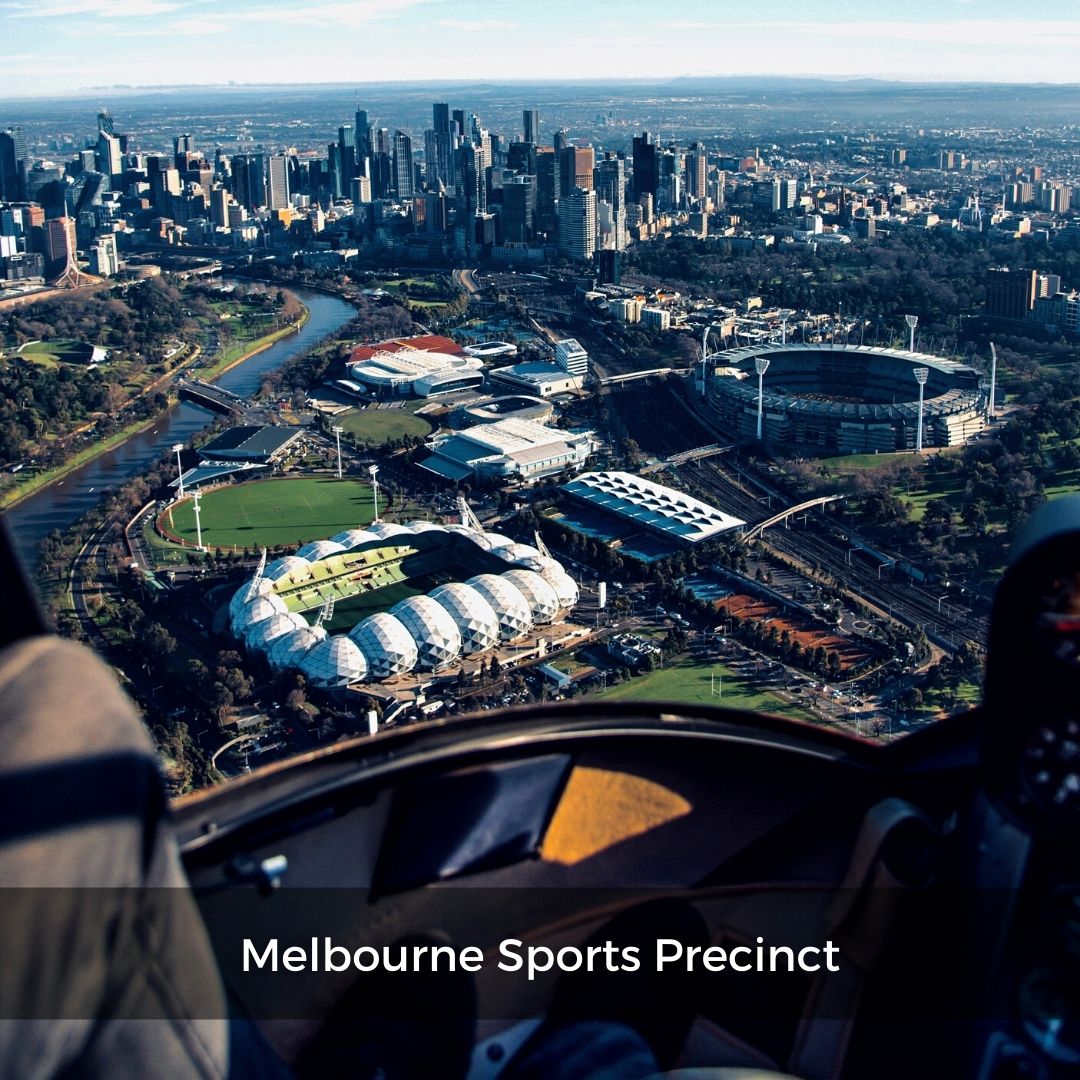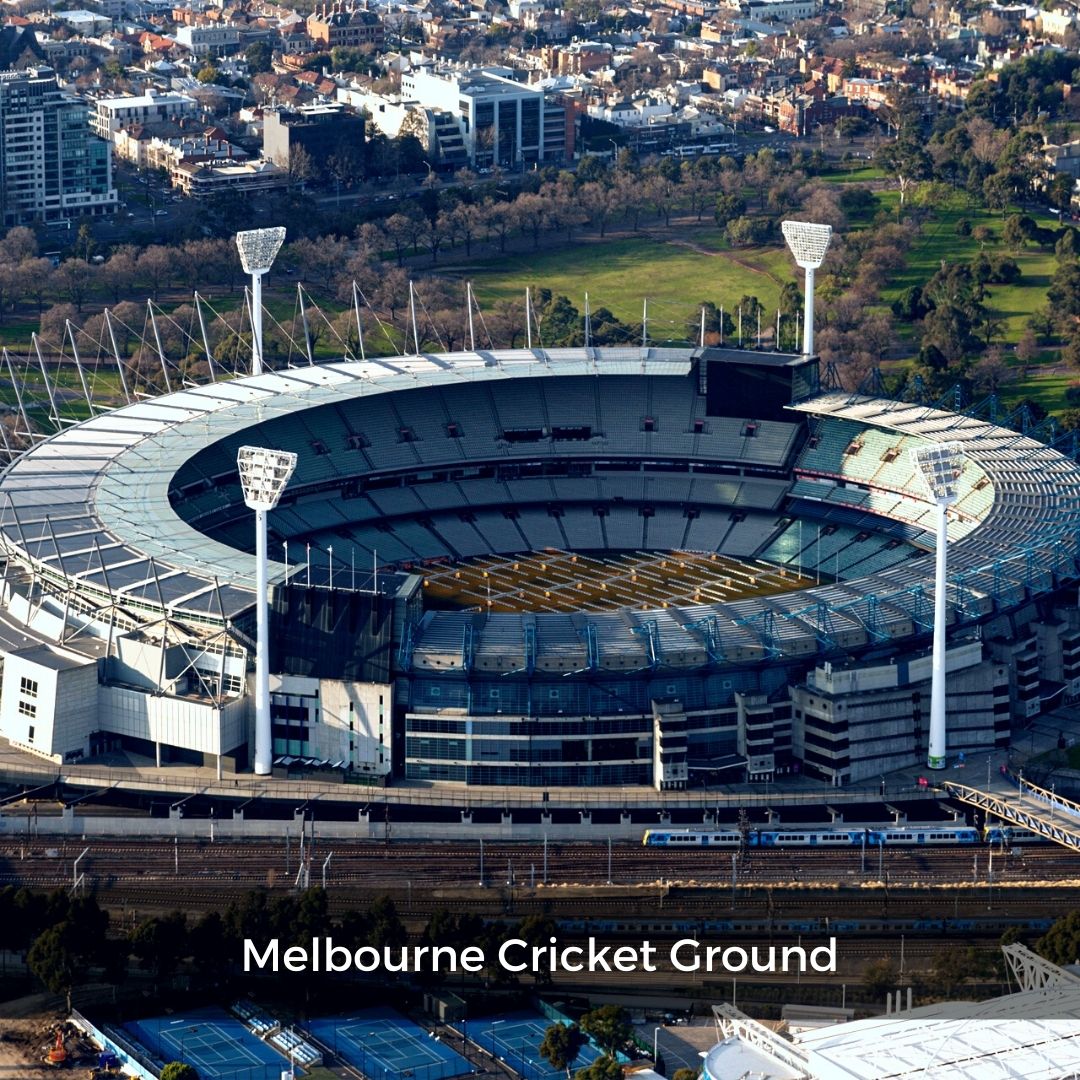 Looking for more helicopter flights in Melbourne?
Choosing a selection results in a full page refresh.
Opens in a new window.