Experience a breathtaking helicopter ride from Sydney to the Blue Mountains, with the option to include a 4WD guided tour and gourmet picnic lunch.
Regular price
$0.00
Sale price
$914.00
per person
Unit price
per
Sale
Call to book
Your 1 hour 30 minute Experience includes:
🚁 1 hour 30 minute Private Flight
🧑🏼‍💼 4WD Guided Tour with Picnic Lunch (optional)
📍 Flights depart Sydney Airport (20 mins from CBD)
🏅 5 Star Helicopter Rides in Sydney
Overview - Sydney to Blue Mountains by Helicopter
Fly from Sydney Harbour to the Blue Mountains by helicopter in just 45 minutes. This once-in-a-lifetime helicopter tour offers spectacular aerial views of the famous Three Sisters rock formation, Katoomba Waterfalls, Megalong Valley and Jamison Valley. This private Blue Mountains scenic flight also has the option of landing in the heart of the Blue Mountains National Park for a private picnic and luxury 4WD tour to explore this amazing region on the ground. This Blue Mountains tour combines adventure, luxury, and unforgettable memories at one of the most spectacular, world heritage listed landmarks in Australia.
Sydney Harbour Scenic Flight
Your breathtaking journey departs Sydney Airport towards the Pacific Ocean as you fly past Sydney's eastern coast over Maroubra Beach, Coogee and the world famous Bondi Beach. As your helicopter arrives over Sydney Harbour you'll be treated to a unique perspective of the city's most iconic landmarks including the Sydney Opera House, Sydney CBD, Circular Quay, Taronga Zoo and Kirribilli House (the Prime Minister's residence).
Your helicopter will then descend over the Sydney Harbour Bridge for an exciting, low-level flight along Parramatta river. As your pilot sets course for the west, you'll notice a seamless transition between the the urban splendour of Sydney and the natural beauty Blue Mountains rising in the distance.
Blue Mountains Scenic Flight
As you arrive over the Blue Mountains National Park you'll immediately notice the diverse landscape of plateaus, sandstone cliffs, and valleys, as well as a unique blue haze from the eucalyptus forest that give the mountains their distinctive blue hue. The eucalyptus trees release a fine mist of oil, which interacts with dust particles and water vapour to scatter blue short-wave length rays of light... Hence, why they're known as the Blue Mountains!
The most captivating sight of all would have to be the Blue Mountains famous rock formation of the Three Sisters. This culturally significant landmark for the Aboriginal people features three towering sandstone peaks set against the backdrop of the Jamison Valley. The peaks are named Meehni (922 m), Wimlah (918 m), and Gunnedoo (906 m). The Three Sisters, a renowned feature of the Blue Mountains, were sculpted by the forces of erosion. Over centuries, the elements - rain, wind, and river currents - gradually wore away the soft sandstone, creating the iconic large caves we marvel at today.
As you fly past Katoomba, you'll also take in the magnificent Wentworth Falls as they cascade down into the lush valley below, creating a breathtaking spectacle that's truly a sight to behold. Your helicopter will then climb to take an easterly track, homeward bound, but not before a a scenic flight over Sydney's western suburbs and Sydney Olympic Park, the venue that hosted the 2000 Olympics.
This helicopter flight is one of Australia's most spectacular scenic flights, offering full panoramic views of the UNESCO world heritage listed Blue Mountains. This adventure allows you to appreciate the grandeur of the Blue Mountains from a unique perspective and leaves you with lasting impressions of the Blue Mountains' scenic beauty.
Blue Mountains Helicopter Tour - Options and Inclusions
With two remarkable tour options to suit your preferences, we aim to make your experience genuinely memorable: a 90-minute helicopter flight over the Blue Mountains or a comprehensive 5-hour experience inclusive of a luxury 4WD tour and gourmet picnic lunch. Whether you wish to admire the majestic landscapes from the sky or explore the national park up close, our Blue Mountains tour options provide you with the flexibility to create the perfect adventure.
Option 1: Blue Mountains Scenic Flight (90 minute experience)
Fly from Sydney to the Blue Mountains in just 45 minutes, rather than 2 hours by car, to experience one of Australia's rarest UNESCO world heritage listed sites. This Blue Mountains scenic flight takes just 45 minutes to reach the Blue Mountains with a spectacular helicopter flight over Sydney Opera House, Sydney Harbour Bridge and Circular Quay. With our knowledgeable pilot providing engaging commentary throughout the flight, you'll not only enjoy the breathtaking views but also learn fascinating facts and stories about the region's history and attractions.
Option 2: Blue Mountains Scenic Flight + Landing at Blue Mountains National Park for Luxury 4WD Tour and Picnic Lunch (5 hour experience)
For guests looking for a deeper adventure into the Blue Mountains, extend your Blue Mountains scenic flight to include a private landing, gourmet picnic lunch and 3 hour guided tour of the world heritage listed Blue Mountains in a luxury 4WD. This unique Blue Mountains adventure allows you to immerse yourself in the natural beauty of the national park and enjoy a truly immersive adventure.
Your 4WD tour includes an expert local guide and visits to the most iconic Blue Mountains attractions including Echo Point lookout for unobstructed views of the famous Three Sisters, followed by Katoomba waterfalls, Warragamba Dam, Jamison Valley and Grose Valley. You'll also enjoy a gourmet picnic lunch with panoramic views of the Blue Mountains before boarding your private helicopter for the exciting ride home.
Itinerary - Sydney to Blue Mountains by Helicopter
An example itinerary for your Blue Mountains scenic flight with luxury 4WD Tour and Picnic Lunch includes:
11:30am - Depart Sydney Airport on your scenic flight towards Sydney Harbour

11:40am - Fly over Sydney Harbour Bridge on your way towards the Blue Mountains

12:15pm - Arrive at Blue Mountains National Park

12:30pm - Board your luxury 4WD for your Blue Mountains tour

2:30pm - Enjoy your gourmet picnic lunch

3:30pm - Board your return helicopter flight to Sydney via the Parramatta river

4:15pm - Arrive back at Sydney Airport
Highlights - Helicopter Blue Mountains
The exhilaration of flying over the Blue Mountains and Sydney Harbour is a unique experience. You'll get to:
Travel from Sydney and the Pacific Ocean to the Blue Mountains in just 45 minutes

Fly past Sydney Harbour including Sydney Harbour Bridge and Sydney Opera House

Witness the spectacular blue mist that makes the Blue Mountains blue!

Visit one of Australia's rare UNESCO world heritage listed national parks

Admire the famous Three Sisters rock formation in the air and on the ground

Relax on a private Blue Mountains tour by 4WD complete with expert local guide

Enjoy a picnic lunch with panoramic views of valley landscapes in every direction
With the striking contrast of the Sydney city skyline with the famous blue haze of the Blue Mountains, this helicopter adventure promises to be an unforgettable journey that you'll remember for years to come.
How much does a Blue Mountains Helicopter Flight from Sydney cost?
| Price per person | Scenic Flight | Scenic Flight + Landing + Guided 4WD Tour + Picnic Lunch |
| --- | --- | --- |
| 2 People | | |
| 3 People | | |
| 4 People | | |
| 5 People | | |
| 6 People | | |
❗ IMPORTANT INFORMATION ABOUT YOUR FLIGHT

Where are you located?

Rotor One is located at Sydney Airport which is 15 minutes from Sydney CBD. Our address is 472 Ross Smith Ave, Mascot NSW 2020 and we have off-street parking next to our building. When you arrive look for 'Sydney Heli Tours'.

When should I arrive?

Please arrive 10 minutes before your booking begins for a relaxed experience.

What is the minimum age requirement for children?

Children aged 2 years and older can fly. Our pilots will give them special attention to ensure they have an amazing time. All children will have their own window seat and pay the same seat price (we don't offer discounts for children as we make sure they have even more fun than the adults 😁)

Can bad weather prevent us from flying?

Yes, adverse weather conditions such as low cloud, fog, heavy rain or high winds may require your flight to be delayed or rescheduled. If this is the case, your pilot will contact you at least 2 hours prior to your booking time to reschedule your flight to another day/time. We unfortunately cannot provide refunds on flights eligible to be rescheduled.

Google says there's will be bad weather on the day. Should I reschedule?

There's no need to contact us to reschedule based on a weather forecast as they're often inaccurate! We use live weather data on the day of your flight to determine if flights can be conducted safely. We'll contact you at least 2 hours prior to your flight if bad weather could delay your flight.

Why do I need to provide my weight?

We use this to calculate the weight and balance of the helicopter prior to flight. If any guests are over 130kg or a group of 2 or 3 weighs more than 240kg, please contact us prior to booking.

Can I use my camera or phone during flight?

Yes, we encourage you to take as many photos and videos on the ground, and in the air, as possible.

What should I wear?

Please bring a pair of sunglasses and you're welcome to wear clothing appropriate to the weather. We do recommend a wind-breaker jacket on cooler or windy days to keep your warm.

Can I bring any luggage?

Handbags, small backpacks or duffel bags weighing less than 10kg and less than 60cm in length can be carried. Its essential all baggage is soft and compact as it must fit in a small baggage compartment under your seat. We're not able to carry any rigid suitcases or airplane carry-on size rolling luggage.

Can I fly if I'm pregnant?

Yes, however we recommend flying prior to your third trimester.
 
☔ BAD WEATHER & BOOKING CHANGE POLICY

What happens if there's bad weather on the day of my flight?

We really, really want you to enjoy your helicopter experience, so we only fly when the weather allows a safe and comfortable flight.
Occasionally, bad weather on the day of your flight may require your flight to be delayed or rescheduled (i.e. low cloud, fog, heavy rain or high winds).
We'll contact you on the day if we need to reschedule your flight, and work with you to find a new date or time.
We unfortunately cannot provide refunds on flights eligible to be rescheduled.

 

However, your booking can be transferred to another person, or converted to a Gift Voucher to be used towards any flight with Rotor One.

Can I reschedule or cancel my booking?

You can reschedule or cancel your flight up to 72 hours before your departure time.
Please note there is a

 

10% cancellation fee for any booking cancelled at your request.
We unfortunately cannot reschedule or cancel flights with less than 72 hours notice as we make commitments to ensure your Pilot and Helicopter are reserved exclusively for you on the day.

Please contact us on 

(02) 8296 1111

 or 

concierge@rotor.one

 to make changes to your booking.
✅ FLIGHT SAFETY

Pre-Flight Safety Briefings

Each of our guests receive a pre-flight safety briefing from your Pilot on the planned flight path, what to expect during the flight and how to operate emergency exits.

Qualified & Experienced Flight Crews

All our crew are qualified Commercially Licensed Pilots and Flights Instructors with detailed knowledge of Melbourne airspace and several hundred to several thousand hours of flight experience each.

Detailed Monitoring of Weather Data

All flights are subject to favourable weather conditions on the day and your Pilot may delay or cancel your flight if they believe the weather may impact the safety margins or comfort of your flight.

Use of Position Broadcasting Technology (ADS-B)

Our helicopters are equipped with the newest position broadcasting technology (ADS-B) which tracks our position in real-time and gives automated warnings of other aircraft flying nearby.

Routine Mandatory Maintenance Inspections

Our helicopters are inspected every day prior to the first flight and receive a detailed inspection every 50 hours by licensed aircraft engineers (LAME) with critical components being replaced every 100 and 400 hours of flight time.

Flight Planning & Monitoring with Air & Rescue Services 

All flights to destinations outside Melbourne have detailed flight plans that are submitted to Airservices Australia and include deadlines for time that search action may be required (SARTIME) as a strict precautionary measure.
View full details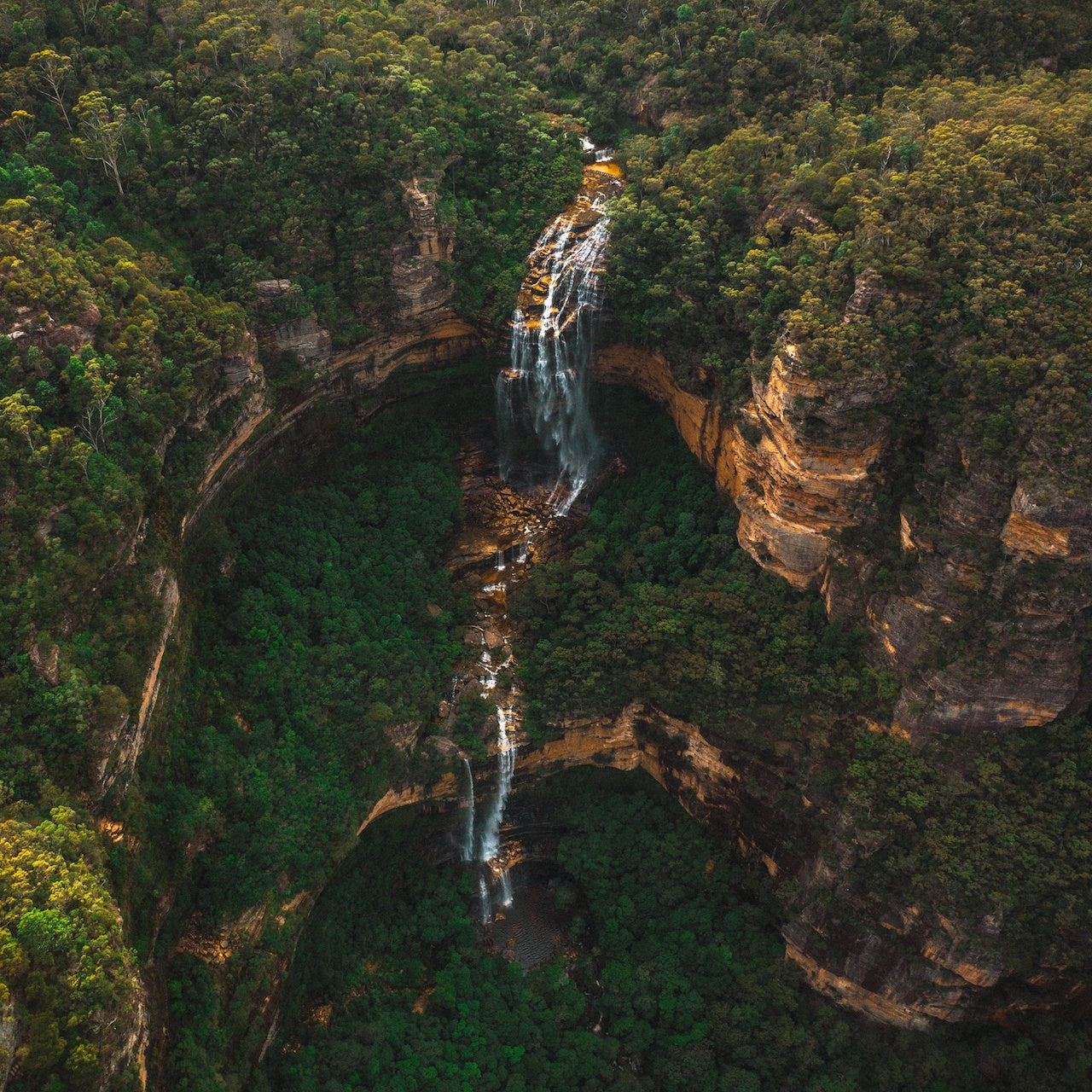 Looking for more helicopter flights in Sydney?
Choosing a selection results in a full page refresh.
Opens in a new window.